WordSplosh - Kinems new phonics game
An engaging, active learning method for building children's reading and spelling skills.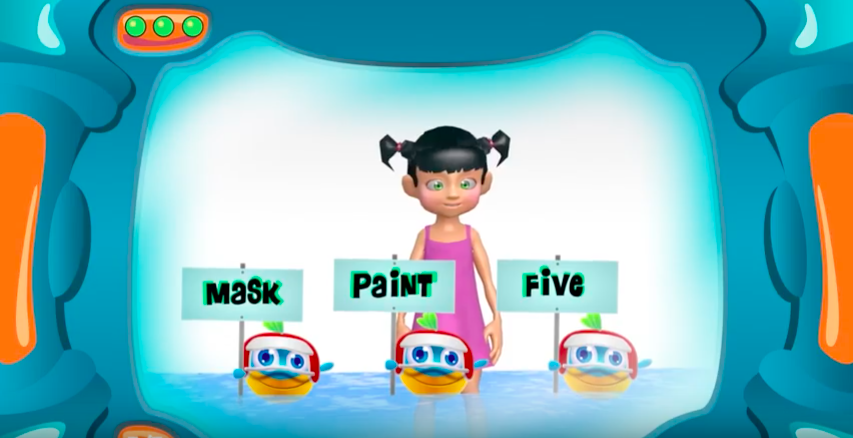 Teachers are looking for effective and stimulating ways to help children build a strong foundation in phonemic awareness thus becoming independent and fluent readers.
According to the National Reading Panel, phonemic awareness instruction is advantageous to children in the early stages of learning to read and to consciously manipulate language (NICHD, 2000).
Also, occupational therapists are looking ways to promote visual perception and visual motor integration with meaningful activities. Reading, writing, mental math calculationsm problem solving and several crucial daily activities require strong visual processing skills (Kimberly, 2013).
The new Kinems WordSplosh game can meet both needs. Check the short explanatory video.
With WordSplosh game teacher can smooth the path to reading success in a structured and fun way by getting children familiar with the sounds of the letters and word families.
Children can:
Recognize word sounds in word families and patterned groups.
Distinguish between similarly spelled words by identifying that differ.
Associate the long and short sounds with the common spellings.
Became familiar of the spelling-sound correspondences.
Strengthen body balance and coordination by interacting with hands or legs
WordSplosh game engages children, encourages them to interact appropriately using body movements, and give them an immersive movement-based learning platform on which to build reading and visual motor skills.
Ready to play and learn?
References
National Institute of Child Health and Human Development (NICHD)(2000). Report of the National Reading Panel. Teaching children to read: An evidence-based assessment of the scientific research literature on reading and its implications for reading instruction: Reports of the subgroups (NIH Publication No. 00-4754). Washington, DC: U.S. Government Printing Office.
Kimberly, O. (2013). Visual, Motor, and Visual-Motor Integration Difficulties in Students with Autism Spectrum Disorders. Dissertation, Georgia State University, 2013.