Holiday Games and Activities for December "Hump Day"!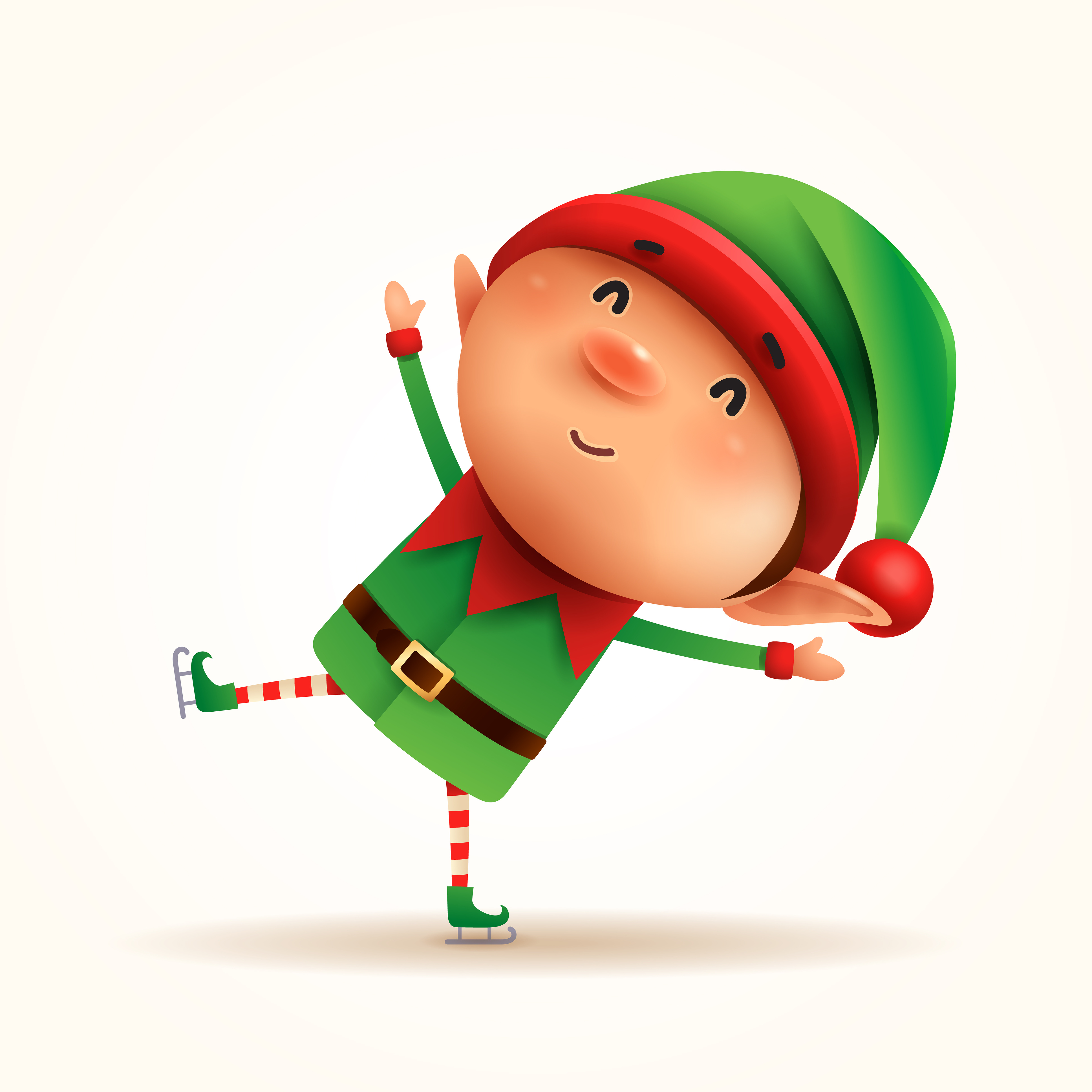 Students and teachers love getting to try holiday game-based activities out in the classroom. Here are some examples of holiday related activities of the Kinems movement-based whole child learning approach, which can easily be implemented into the classroom using multiple modalities, i.e. interactive board, tablets, PC/laptops, pencil, paper, scissors, and the natural interaction via body & hand gestures.
Practice word-building skills with Holiday concepts
Go to the Learning Goal library. Select ELA > 1 > Conventions of standard English. Scroll down to find and add the learning activity: "Put the letters in the right order to form a word about Christmas or Season Holidays". Use it in the movement station, the smart board or on any device!
You will be exercising word-building skills! Don't forget to use this game at any grade level throughout the year as well!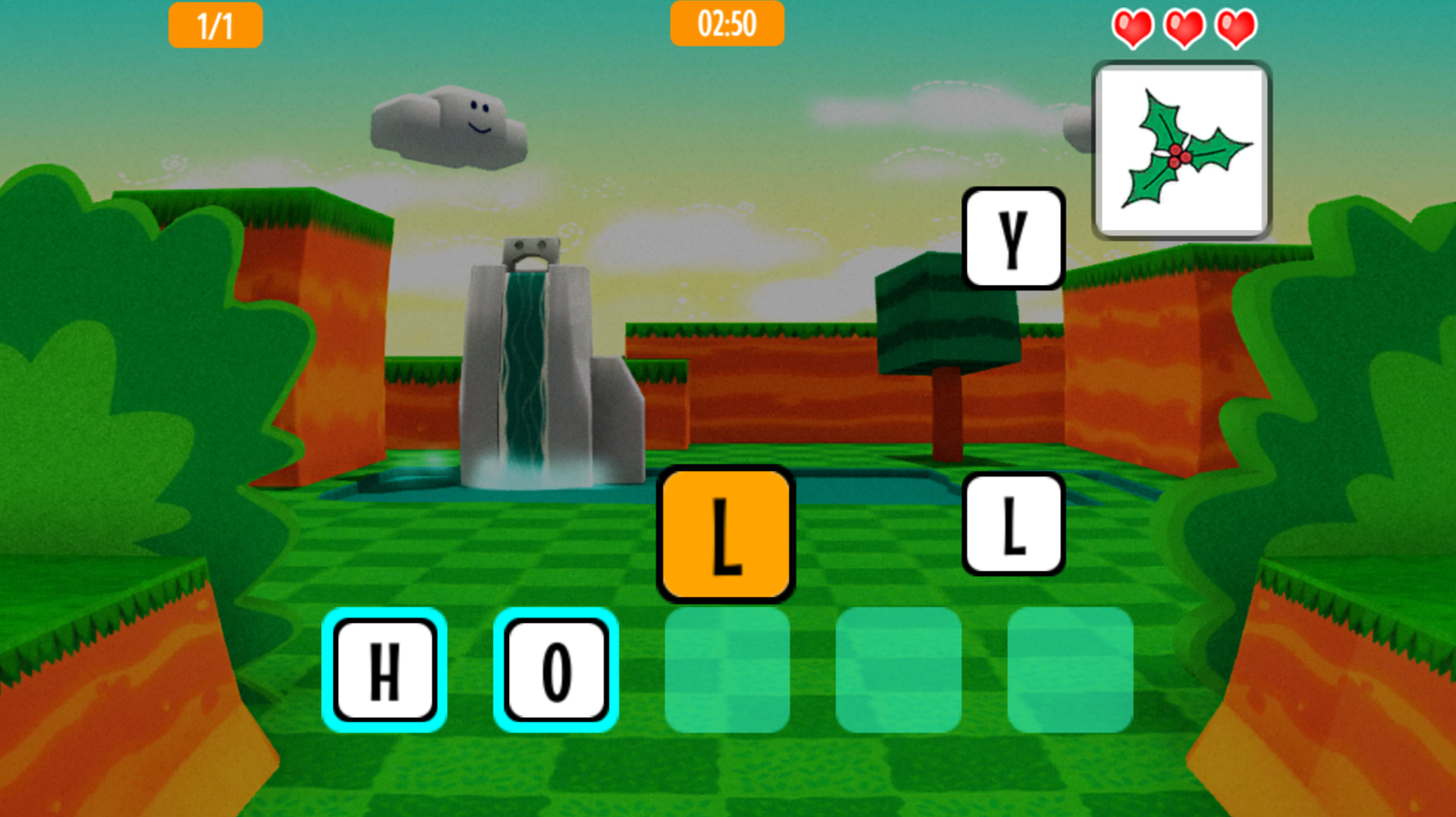 Shape in Place – Holiday Edition Board Game
For more holiday themed fun, in the Board Games tab on your dashboard, find Shapes in Place – The Holiday Edition. Download, print and cut shapes to make holiday themed objects.
This is a great fun experience to play in pairs. It becomes a collaborative experience. You can use this as part of your "station rotation" with some students digital and some hands on! If you laminate the game pieces and the boards, you can reuse them.
Or print/glue to make and take home to the refrigerator gallery. Or send the printed sheets home for the family to assemble!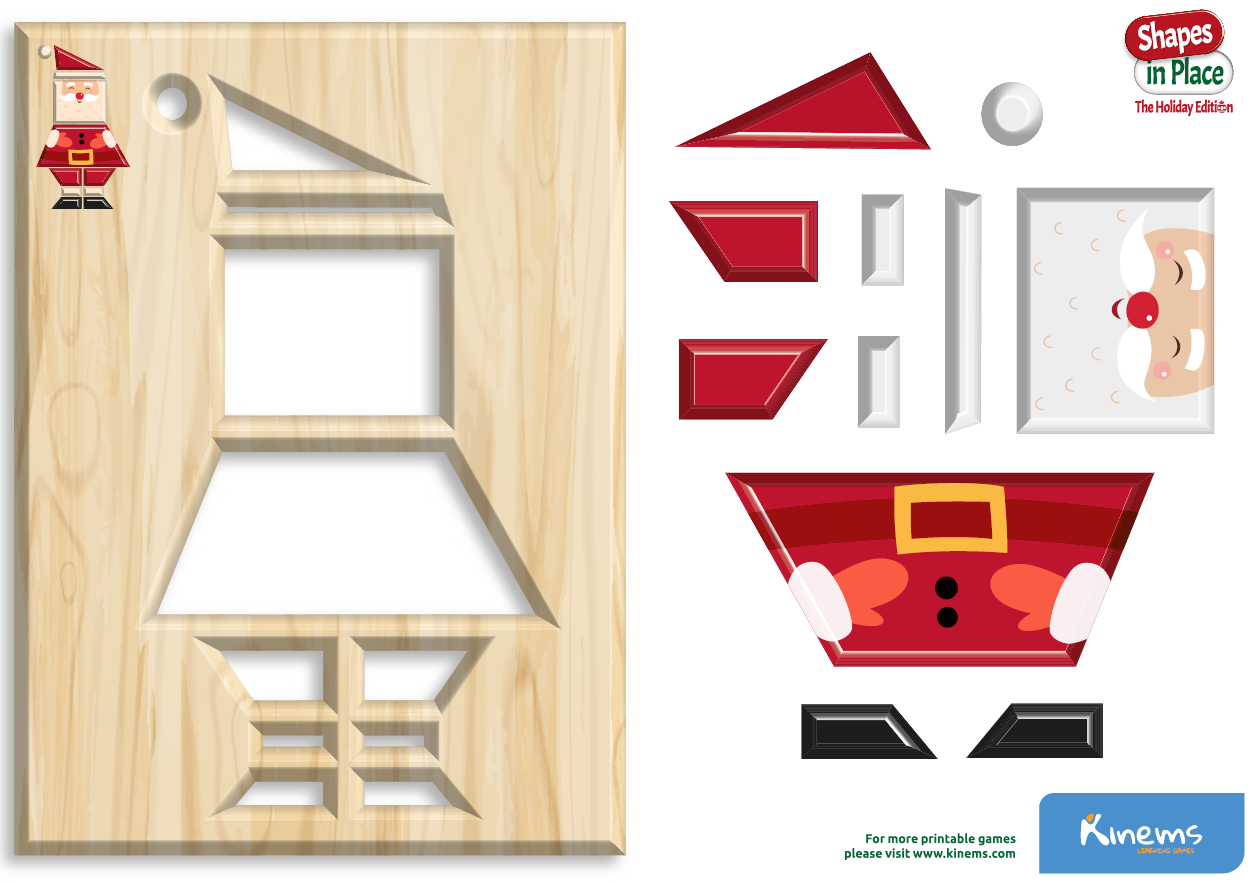 Get through December "Hump Day" Drudgery!
Have you ever played "Simon Says"? Here is a version of the same concept that can be played in the movement station, on the interactive board, or on any device. The player must quickly memorize and repeat sound sequences. It is challenging, engaging and increases memory association.
Hysterical fun to do with the whole class cheering on students. Use the "free mode" allowing air-playing of the colored pads for sound improvisations. Improve hearing, listening, audio-visual memory, reaction time, eye-hand coordination and cognitive attention. *Add Drumory activity * to your "bag of tricks" for engaging play on a dreary day!
To add the game on your student's list, follow the path: Executive Functions > Sensory Processing & Creativity > Music improvisation!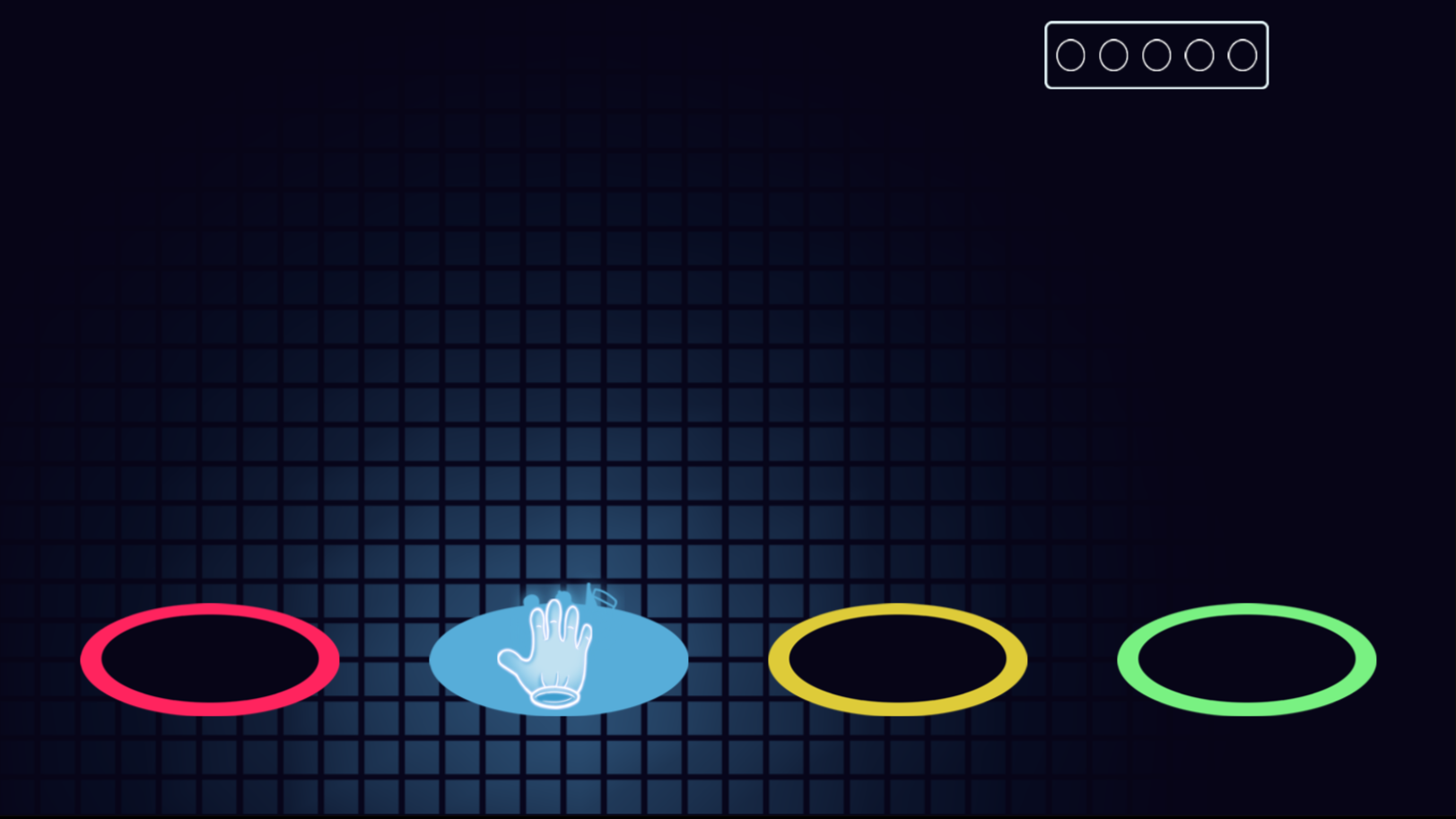 We are here for you!
Please remember to contact us if you need help with anything! No problem is too small to share.
Email: support@kinems.com. Ask a simple specific question or schedule a quick call or schedule a "brush up" training.
Book an online Kinems session
Also share with us any ideas for libraries that you think would support your class activities.