Kinems supporting Season holidays' mood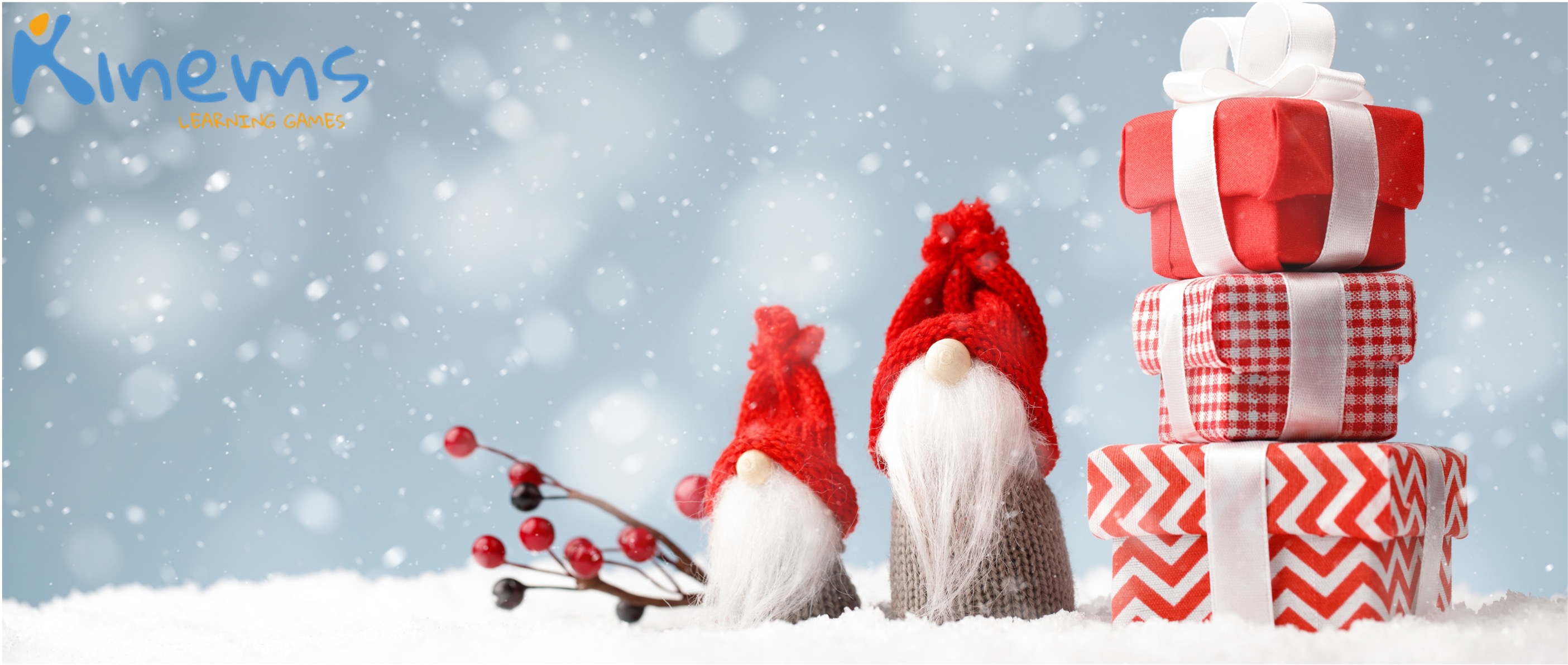 The count down for the holidays has begun! To make it more exciting, Kinems Elves have prepared presents for you and your class to be delivered each day during the first week in December! Other presents this week will include crafts, board games and manipulatives. We call our system the "Whole Child Approach" meaning we want to use technology as part of the teaching modalities.
Prepare for Winter With Learning Activities Aligned With Yeti Jump
Is it cold outside where you are? Even if it isn't, you can visit the glaciers with Yeti Jump! In this game your student is represented by a little Yeti character and must choose a correct answer between the two inside ice cubes. When they move left or right under the answer and jump (1-3 times according to the settings) in the movement station (or click in other devices) they will know if they chose correctly.
Visit the Learning Goal library, select subject; Math or ELA and filter the activities per grade. Find the most appropriate activity for your students. Here are some exemplary learning activities aligned with Yeti Jump Kinems game:
Directly compare two objects with a measurable attribute in common (Math, Grade K)
Find the correct bar graph (Math, Grade 2)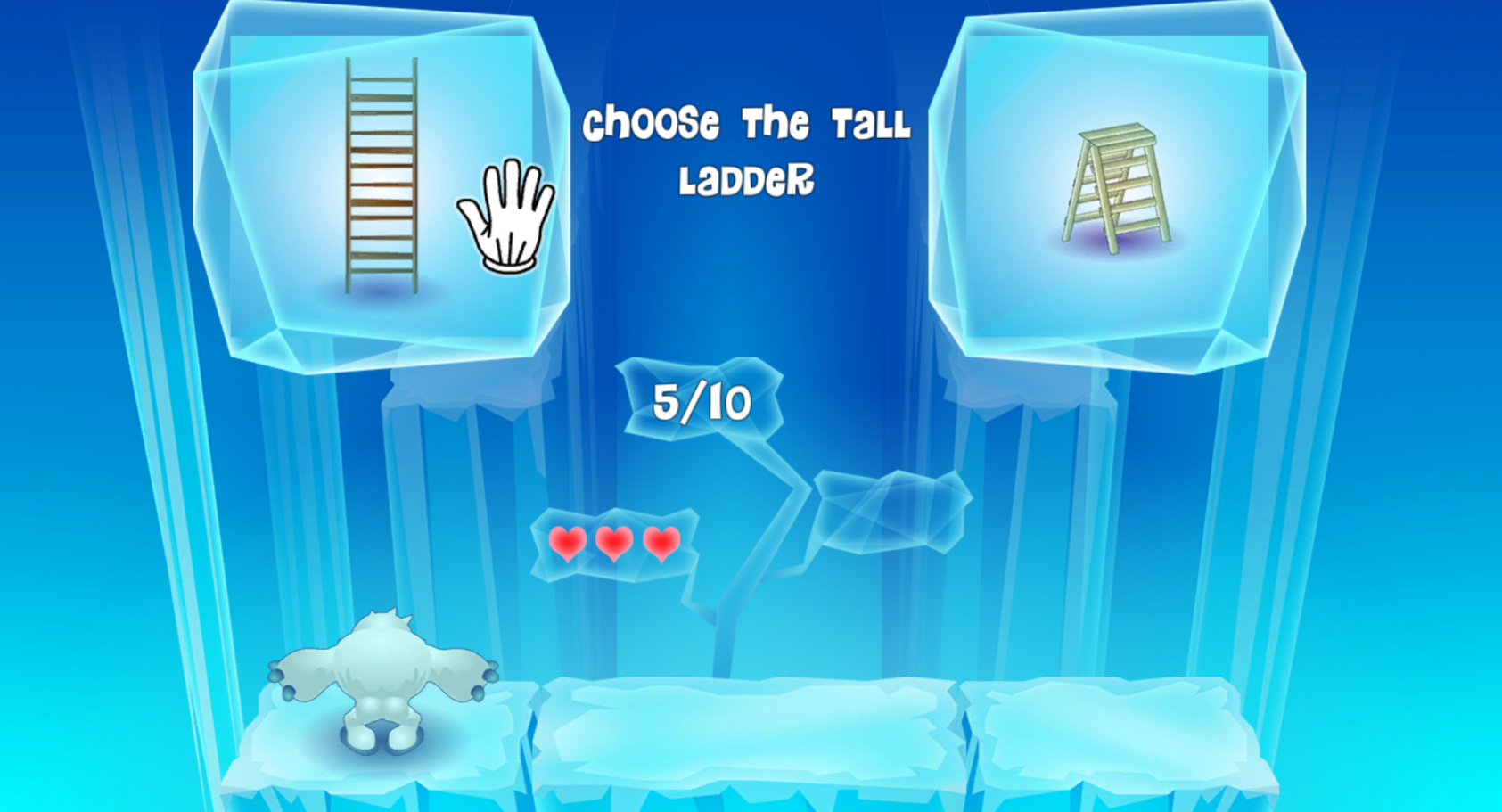 Practice for State Tests assessing reading comprehension
Most state tests use a short selection to read and ask several questions to. Visit the Learning Goal library and search for learning activities under the subject of ELA that build reading skills (i.e. Answer who, what, when, where, why and how questions about text - ELA, Grade 1)
Add the Story Flights Kinems game on the student's list. In this game, students manipulate a small dragon that flies over mountains and collects items. At stops, they read (or listen) to texts to answer questions and win points. This game develops effective reading habits, increases vocabulary and improves reading comprehension skills while actively interacting to heighten overall reading engagement and motivation.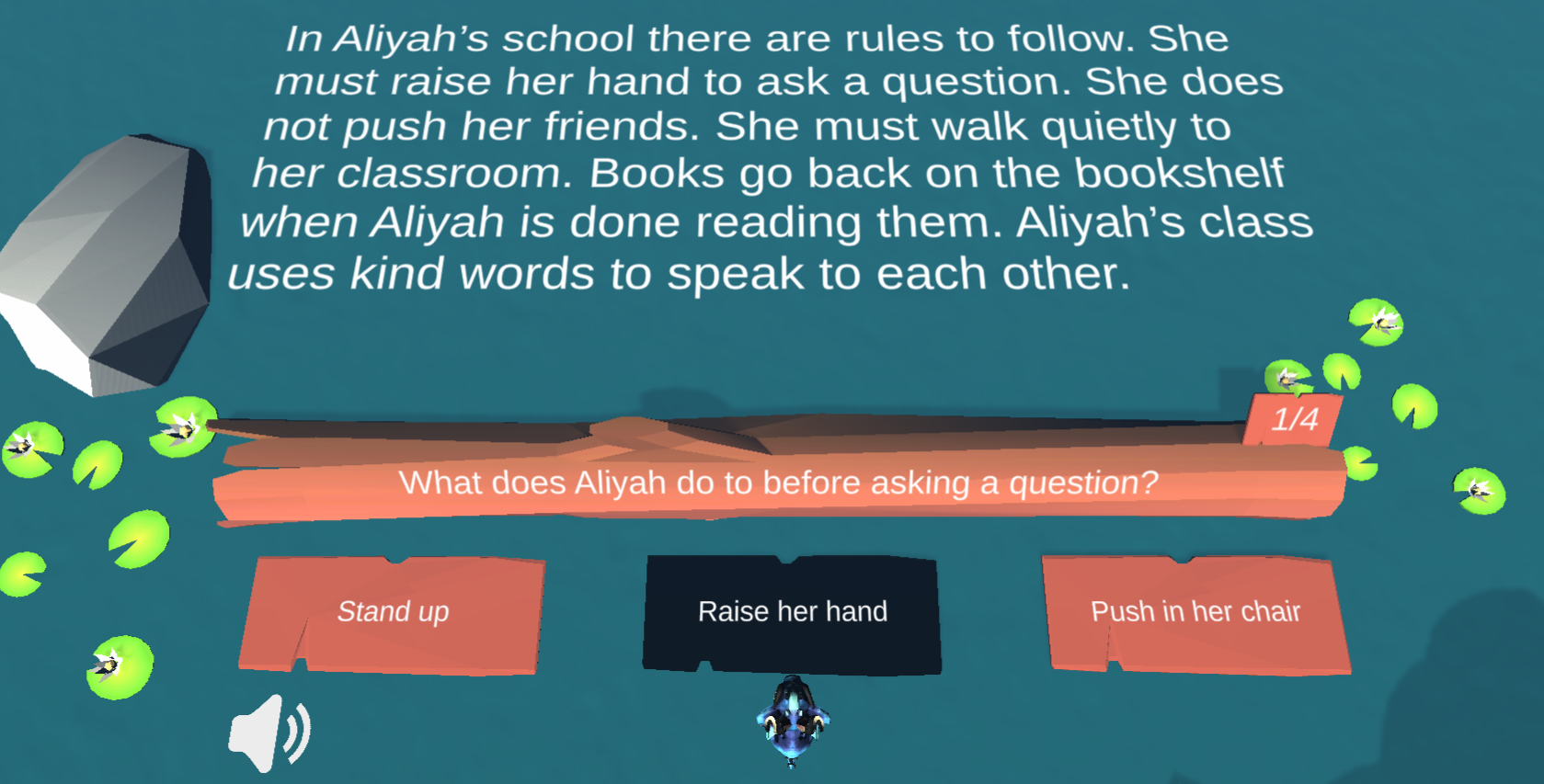 We are here for you!
Please remember to contact us if you need help with anything! No problem is too small to share.
Email: support@kinems.com. Ask a simple specific question or schedule a quick call or schedule a "brush up" training. Book an online Kinems session
Also share with us any ideas for libraries that you think would support your class activities.