Kinems featured on The Hechinger Report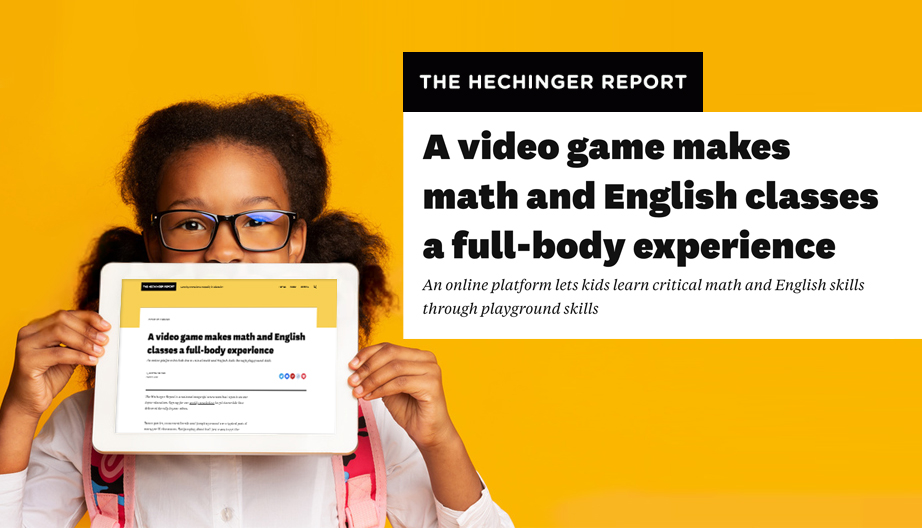 Dance parties, movement breaks and jumping around are a typical part of many pre-K classrooms. In the Greenburgh Central District, a suburb of New York City, kids are learning critical Math and English skills through the Kinems platform.
Javiera Salman wrote an article for The Hechinger Report entitled "A video game makes Math & English classes a full-body experience." The Hechinger Report is a national nonprofit newsroom that reports on one topic: education. Salman describes how Kinems' platform uses motion-based sensors and allows touchless interaction to enable students to control an avatar on the screen by moving their bodies. The whole-body engagement is especially important for the Greenburgh Central School students who are in special education.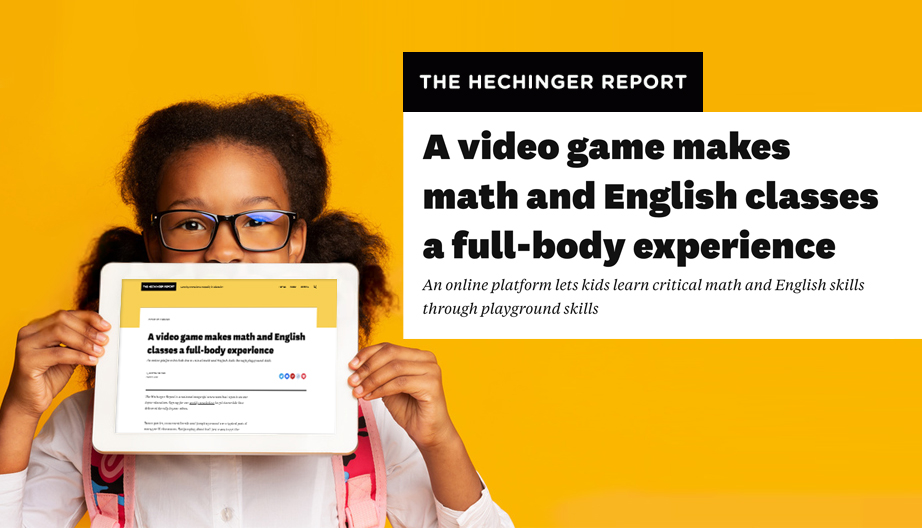 Miriam Figueroa's class, a pre-K teacher in the district, was one of the first in Greenburgh Central to test the use of Kinems to support students with disabilities. She describes how her students loved the platform and enjoyed interacting with the screen. Physical activity combined with a virtual world with bright colors and animated characters engaged all of her students and especially those who struggle with learning differences such as ADHD, dyslexia, dyspraxia and autism.
Symeon Retalis, the co-founder and chief scientific officer, explains that he and his team worked with other educators, physical therapists and content developers to design a multi-sensory educational game that integrates occupational therapy to improve student cognitive and motor skills. He states that because learning needs of students vary, Kinems can be fully customized -- teachers can personalize activities based on individual student's academic needs or goals in their Individualized Education Program (IEP).
Symeon describes how when the body is active, then everything becomes more engaging, more stimulating, and children actively participate in the learning process. A 2017 study of Kinems by Pace University's School of Education found that the data "heavily supports the effective use of kinesthetic movement for the purpose of increasing student engagement and performance outcomes" for students with disabilities.
Do you want to learn more about Kinems? Check out this informative video.
Educators utilize our active learning games to promote UDL Learning and reinforce key SEL skills. Kinems offers a wide range of whole embodied learning activities for fundamental subjects such as Math and ELA, as well as executive functions based on the Whole Embodied Learning Approach to teaching.
Follow Kinems on social media (Facebook & LinkedIn) for more educational resources and updates!
Want to improve your teaching and learning?
Fill out the form below to learn more about Kinems' personalised educational activities!