Printable Educational Board Game | "Coloring Numbers: Thanksgiving Edition"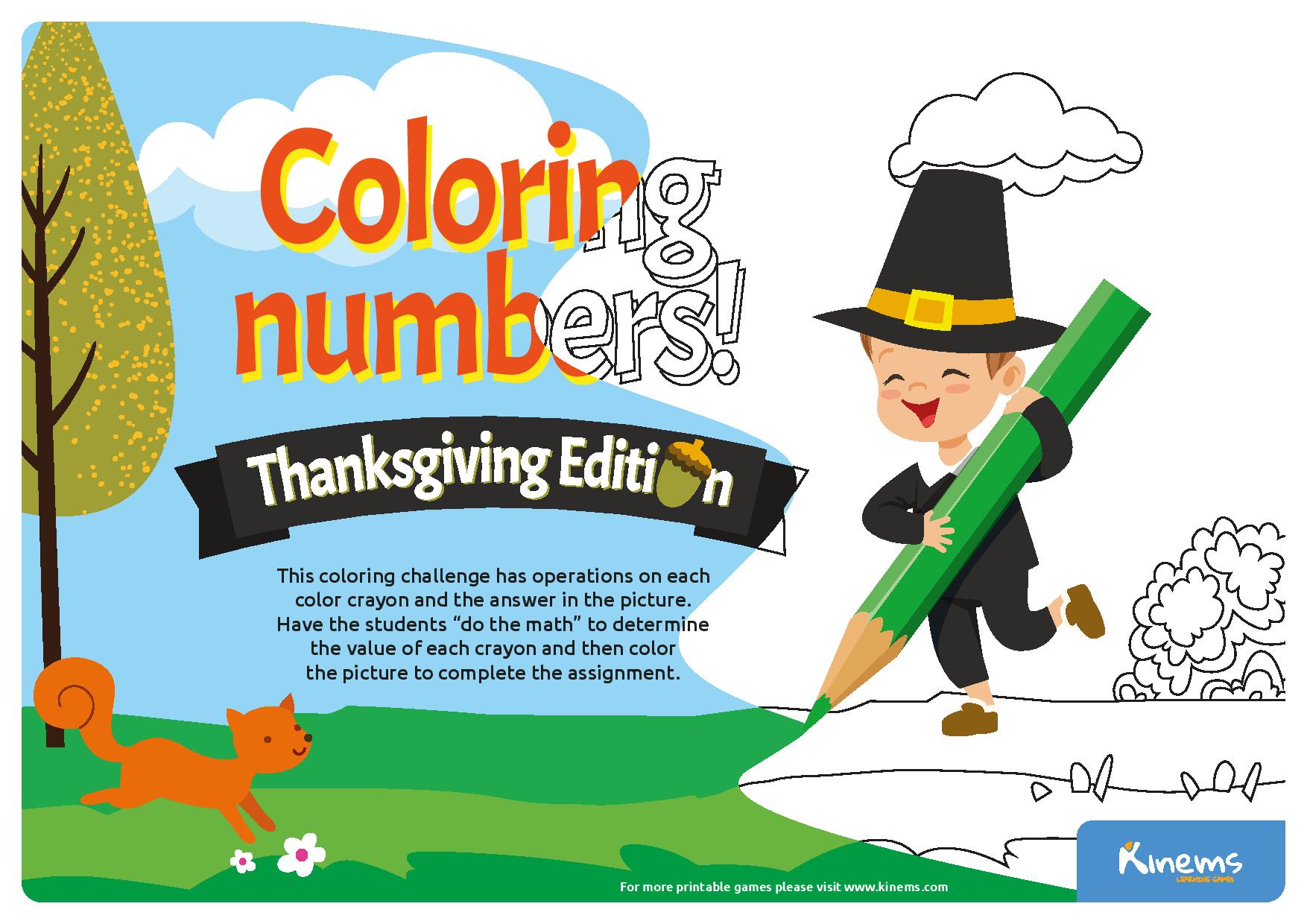 November is here and Thanksgiving is right around the corner.
Are you looking for free Thanksgiving coloring numbers activities that are perfect for your PreK-K students?
We've got you covered!
From coloring turkeys to practicing their basic math concepts, the Coloring Numbers: Thanksgiving edition allows young learners to perform simple math operations to find the right color required for each area of the page.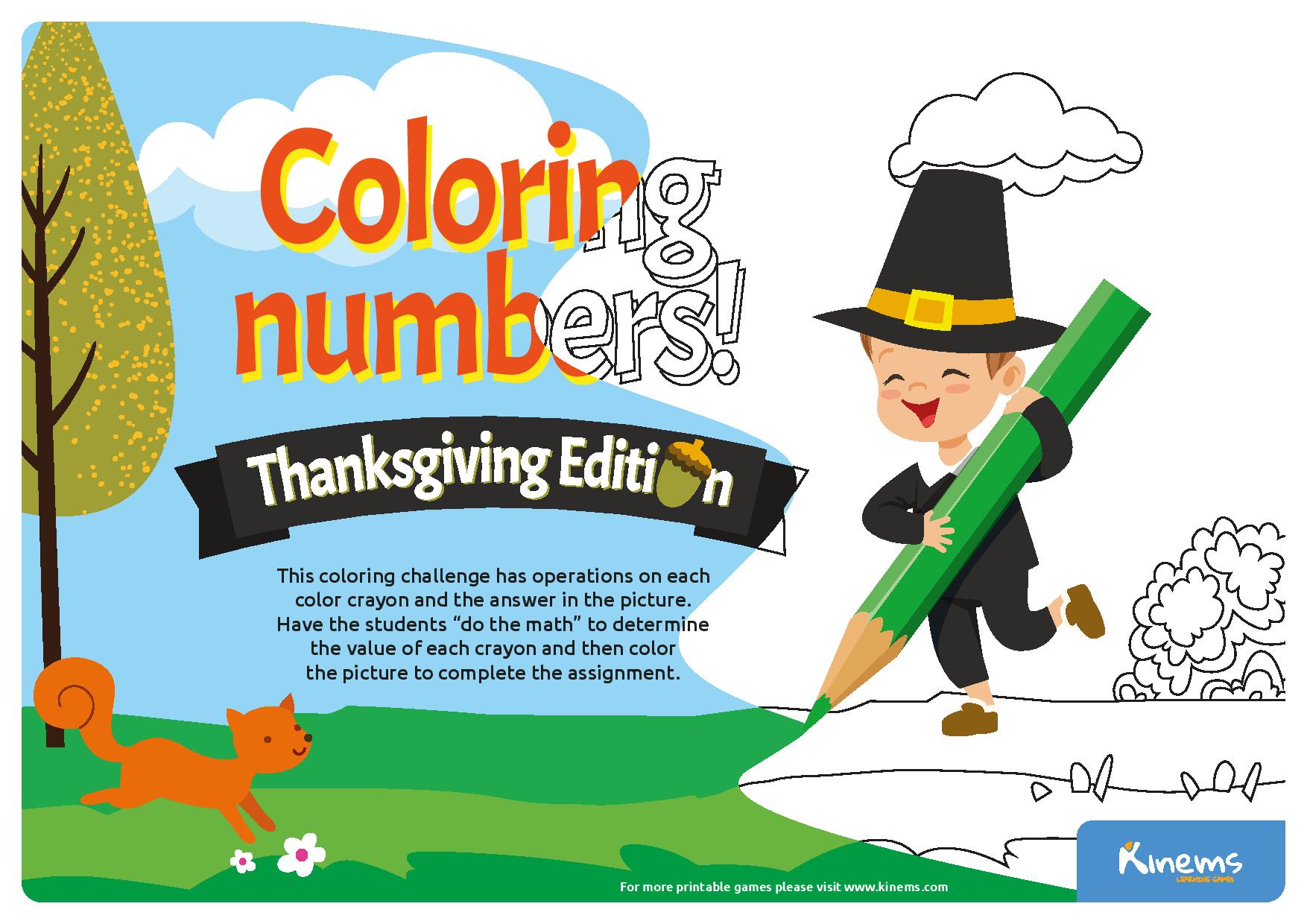 Kids will have a great time solving for the correct answer and then finding the place in the picture with that number and color in the area with that color.
Kinems' Coloring Numbers: Thanksgiving Edition offers practice in solving equations and operations and also provides fine motor practice in coloring between the lines.
You can enrich kids' vocabulary by having them name and label the Thanksgiving objects and discuss the colors and hues. For example, did you know that there are several different hues of purple: lavender, deep purple and amethyst?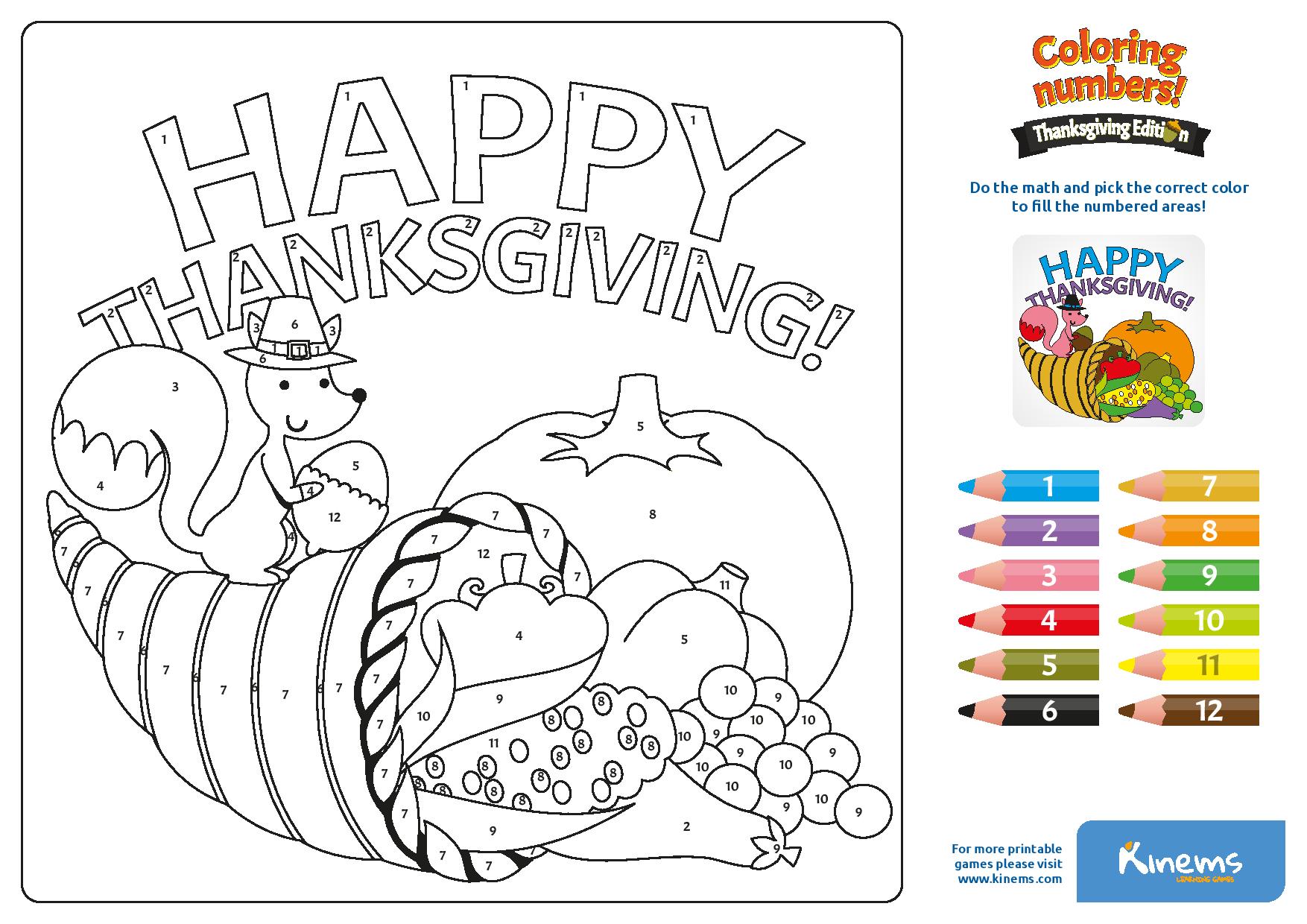 Encouraging active learning of any kind, either it be cutting, gluing, jumping or balancing, is a great way to help kids build fine and gross motor skills. All the benefits that movement-based learning can bring in or beyond the classroom, make it a very important element of the holistic educational Whole Child Approach.
Whether you are looking for printable board games, touchless learning games to utilize in the classroom or remote learning from home, students can practice math and ELA by using their whole body. Kinems offers a wide range of 'Whole Child' activities that promote children's development of motor skills, enabling them to reach their full potential!
Want to improve your teaching and learning? Want a professional development session?
Book a FREE session now with one of our Educational Experts!